The September markets stats came out last week and the big headline from Northern Virginia Association of Realtors® was "Interest Rates and Inventory Put Brakes on Northern Virginia Housing Sales but Prices Still Trend Up."
Our area continues to have a bit of a shield around it. Even though demand is lower than it was in the spring, low in inventory means houses will still sell. The multiple offers are less frequent, but if priced right homes still sell quickly around asking price.
How to price a house is more complicated now than it's been in years. Comparable sales when interest rates were in the 3s are not always what's achievable now. My latest listing strategy focused heavily on actives that didn't sell, paying close attention to price reductions, and calling agents with pending sales of similar to find out how the market responded. We did well, got a full priced offer almost immediately.
Regardless of interest rates, inventory, economy, the one constant is there are reasons people will need to buy and sell. I am here to keep tabs on the event shifting market and help my clients through various conditions using my experience, network, and above all integrity, to make it happen.
Below are the market charts by specific regions within Northern Virginia – Arlington County, Fairfax County, Alexandria City and Falls Church City. If you're interested in specific Arlington areas I have that on my website, as well.
Averages and medians don't tell the whole story, so call me if you're thinking about making a move, and as always, I will give you specific advice for your circumstances.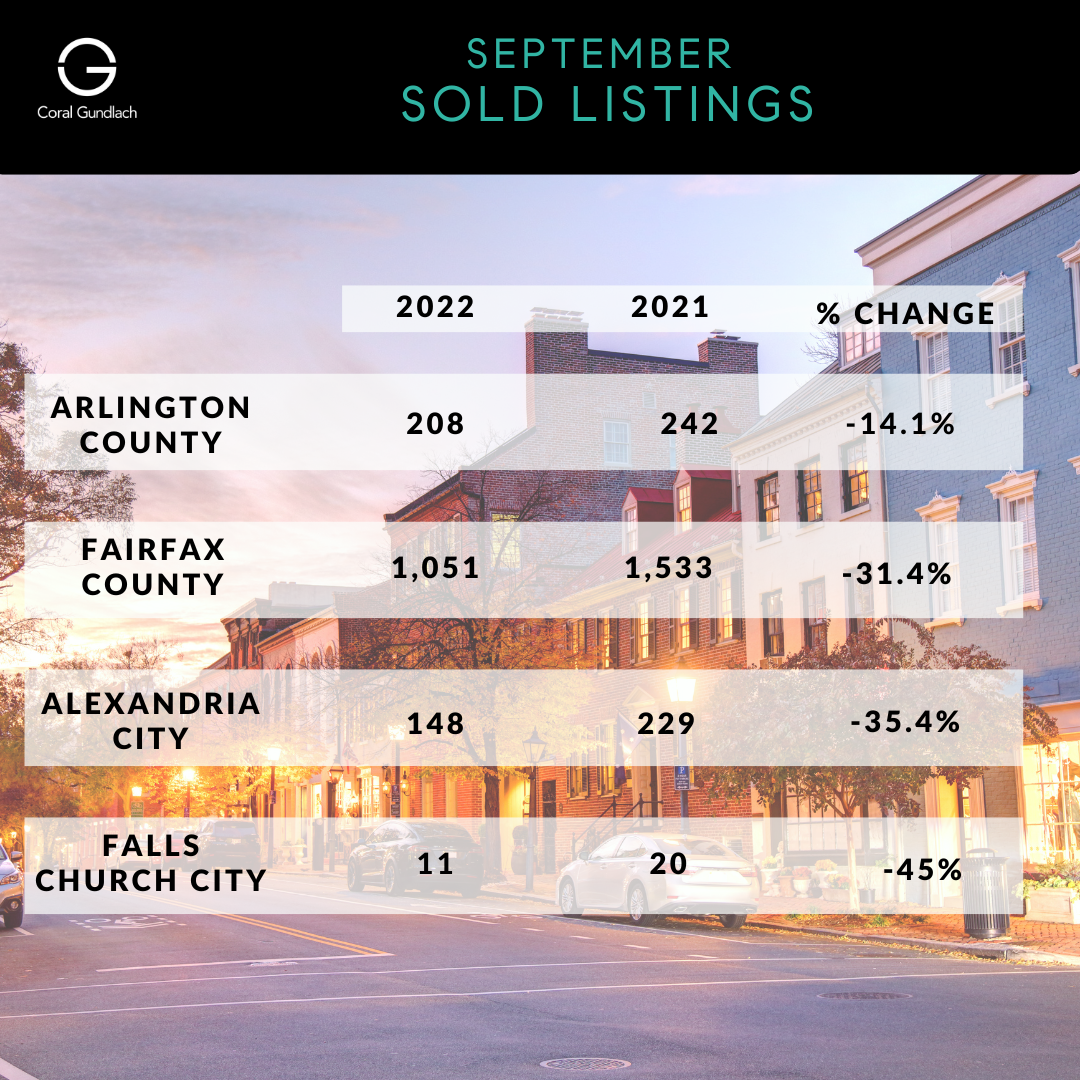 Data Source: Bright MLS. Statistics calculated October 06, 2022