A step-by-step guide to understanding the home selling process and learning the rules of the trade in the competitive housing market in Northern Virginia


Selling a home isn't "a one size fits all" proposition. Each seller has a unique set of circumstances that make their home sale a very personal experience. We want to make sure you get the most financially from your home sale, but also have a smooth experience doing so. Sometimes selling a home can be difficult emotionally. We get that. Our job is to guide you step by step, make sure you're prepared, put at ease, and avoid potential surprises that could cost you money and undue stress later.
PREPARING TO SELL
If you're selling you might be falling out of love with your home.  But now is a time to remember why you bought it. We will help you go through its best features, what made you buy it, and why it's a great home for your future buyer. No one knows your home better than you – we will help you get your home's story told and reach that buyer who will fall in love as much as you once did and that's why getting a Real Estate Development can help a lot with selling your house. A home is so much more than number of beds, baths and square feet. It's the way the light hits in the morning, it's the birds who sing waking you up, it's that neighbor who always seems to know what's going on, it's what time of day to take a particular street, or not. 
The most important step, which is completely free – remove about 75% of your possessions. Most people have too much "stuff" and delay throwing things away. Clutter is the biggest obstacle to selling your home for top dollar. Get a storage unit, use a friend or relative's house, utilize your basement storage or attic to get rid of extraneous things. You want to remember that people need to see your house, not your things.
Have your house deep cleaned by a professional cleaner for both the inside and outside of your home. Many people don't even walk on the sides of their homes! You can often have fallen branches, excess leaves or brush that's been overlooked, and if you have carpets in your home, you can use the Auckland based carpet cleaning provider to keep everything perfect this. Remove any and all personalized items including photographs, grocery lists, used soap bars, cleaning supplies, extra shoes, coats, etc. Your agent should provide you a list of guidelines to follow to get your home prepped and ready for showings.


HIRE AN AGENT OR FOR SALE BY OWNER?
There is often a misconception that one can save and make substantial more money by selling on their own rather than the traditional method of going through an agent. Of course, one might think that in order to get as much for their home as possible, that not paying additional commissions to another person might be beneficial in the long run. Unfortunately, this couldn't be more untrue.
First of all, in a 2017 study on real estate sales, homeowners using the "For Sale By Owner" sales method, have actually proven to make approximately 30% less on their real estate property, than they would have by selling a home through a licensed real estate agent – that's much less than the price of commission. Realtors are are far more experienced in the selling process, have a fiduciary duty to represent your best interest. See the Top 8 Reasons To Use a Real Estate Agent to Sell Your Home for more information.


DECIDING ON A LISTING PRICE
There are many factors to consider when determining a listing price for your home. Your listing agent will provide you with a Competitive Market Analysis or a "CMA" report to help you determine the absolute best price to list your home. Overpricing a property is a common mistake and can often times cause a massive delay in the sale of your home, and cost you more money than if you'd priced right to begin. Under-pricing your home in this strong market is hard to do, as market demand usually drives up the price, however you have to be within a close window or you could leave money on the table, sometimes hundreds of thousands. Our goal as your agent is to market and sell your home at the highest achievable price in today's market, and our track record can prove that's what we do.


MARKETING YOUR HOME
This is key to obtaining home showings which will ultimately increase offers and speed up the closing process as quickly as possible. Hiring a professional photographer is a must as this will help highlight the key attributes about your home to potential buyers. Staging is also key. Our team will help you stage for the best price possible, often for free, to maximize your value.
For a detailed list of what to do prior to showings/open houses, feel free to download my Open House/Showing Checklist for Sellers.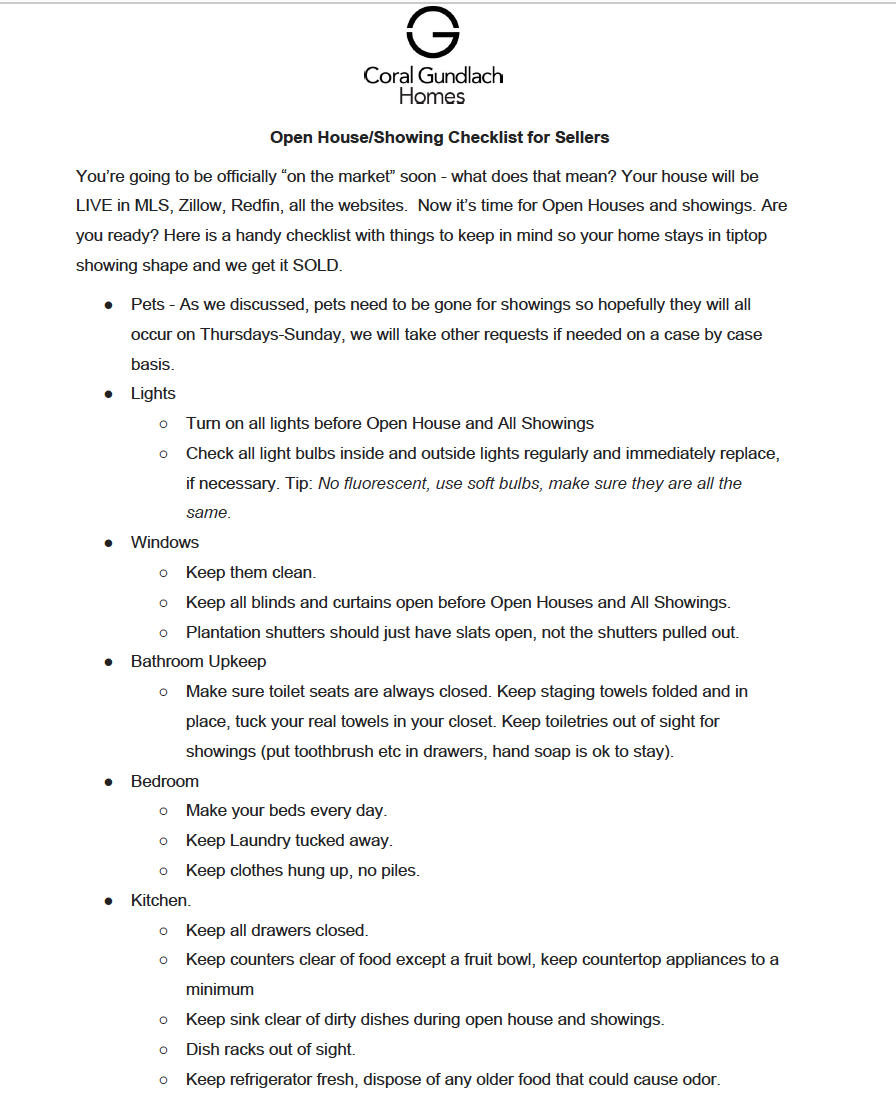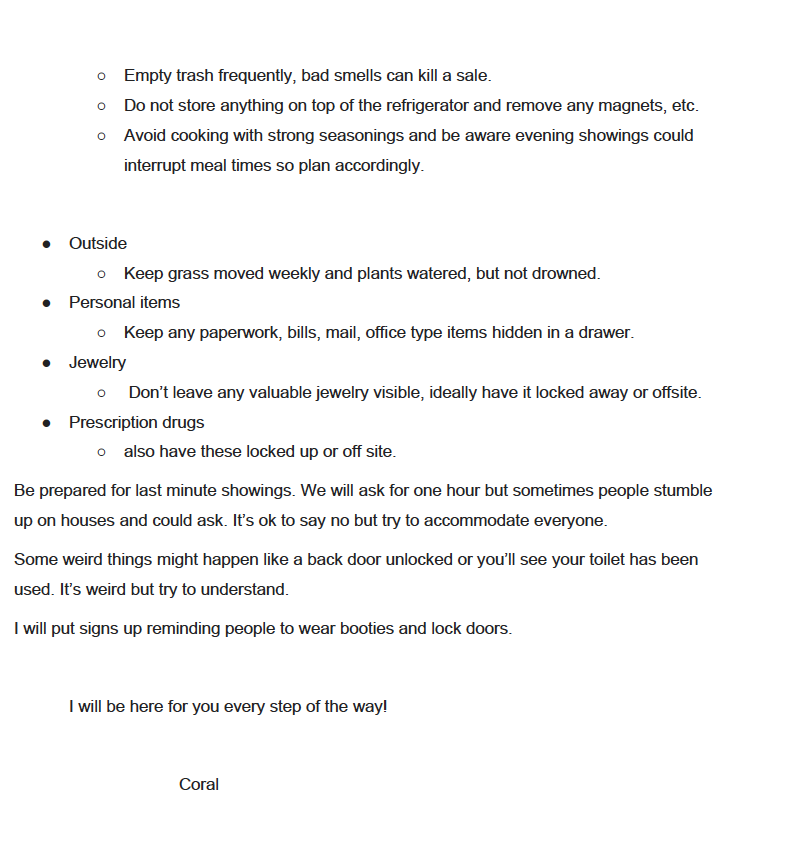 THE OFFER & NEGOTIATION PHASE
The details involved in the negotiation phase are usually handled by your listing agent who will keep you up to date. Often times your agent will suggest a "counter offer" in which will hopefully find a middle ground and an agreeable price between both parties in the transaction.


THE HOME INSPECTION
Once the offer is accepted by you, next comes the home inspection. A good home inspector will find problems or issues related to your house you may never have been aware of. Buyers will usually include what's referred to as a "home inspection contingency" in which provides a safety net for backing out of the offer, should any substantial problems arise during the home inspection.


OPEN ESCROW
This is a predetermined date listed in the official purchase agreement contract between yourself and the buyer of your home. Once the purchase agreement is signed by all parties involved in the transaction, your agent will then open what is referred to as "escrow," which is the time period prior to closing, followed by a "title search." A title search, also known as a title report, is the most efficient way to ensure a property is free and clear of any further defects, judgements, easements, encroachments, etc.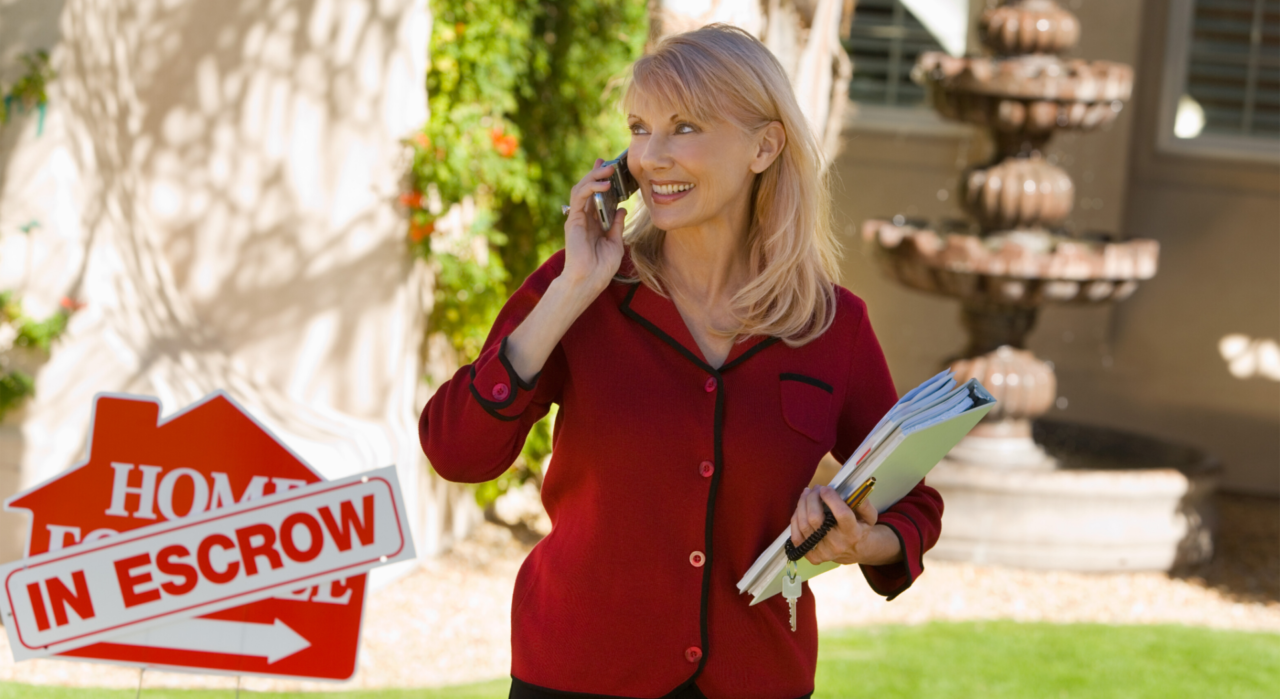 SELLER RESPONSIBILITIES IN THE DAYS LEADING UP TO CLOSING
The seller has a range of responsibilities and tasks required, prior to closing day. Typically, you'll be required to:
Remove all personal items including all personal property from the home unless specifically mentioned in the purchase agreement contract. Any fixtures, however, will almost always, stay in the home.
You will be required to schedule and pay for any home repairs that have been specifically required and previously agreed upon within the contract.
You'll most likely be required to thoroughly clean the home in the days just before closing. This is, of course, only if the home was not listed and sold in "as is" condition.
Shut off any water valves and electrical panels.
Leave any spare keys, garage door openers, appliance manuals, warranties, and setup a mail forwarding service to your new residence.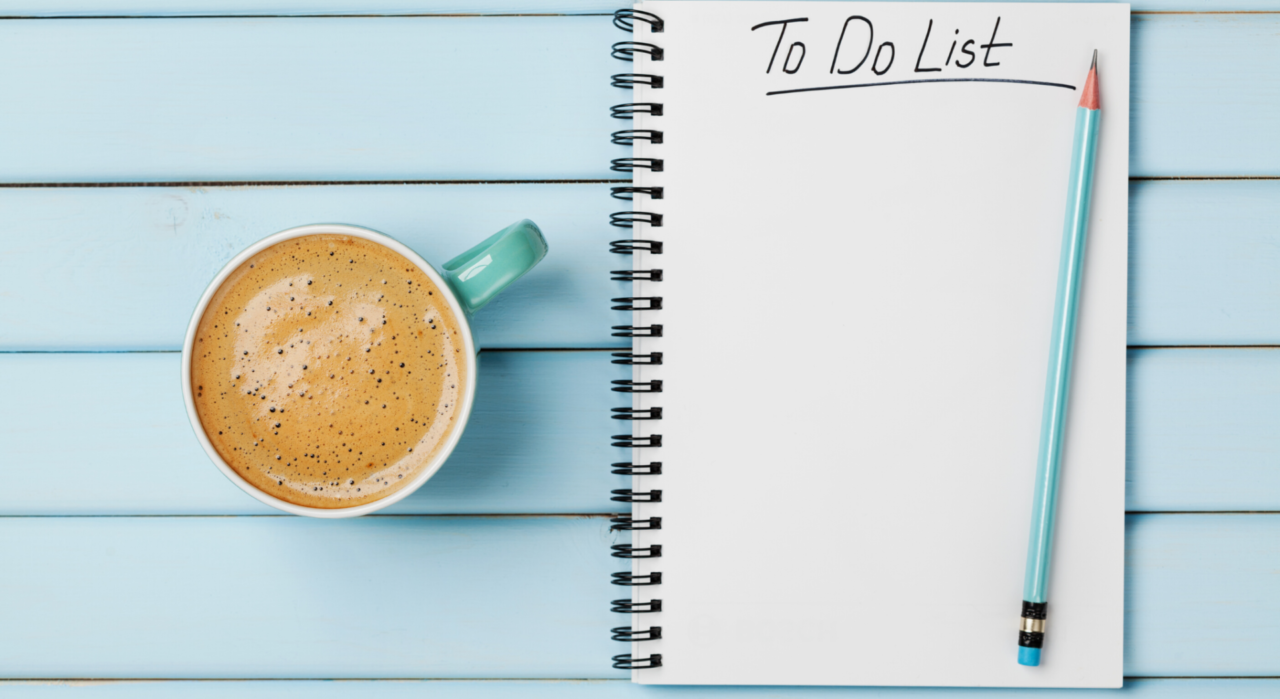 THE DAY OF CLOSING
Congratulations! If you've made it to closing, all repairs have been made and all issues have been resolved for the final home sale to move forward. This is the final phase in the selling process in which all money is exchanged and the ownership of the property is transferred to the buyer of your home. The official deed of the property is signed over to the buyer and the funds have been disbursed to the appropriate debtors in the transaction. All you need to bring to the closing is a government-issued ID, the keys to the property and any supporting documents or papers you are instructed to bring previously.